Press
The Melrose Management Partnership Adds Four New Park Square Homes Communities to its Portfolio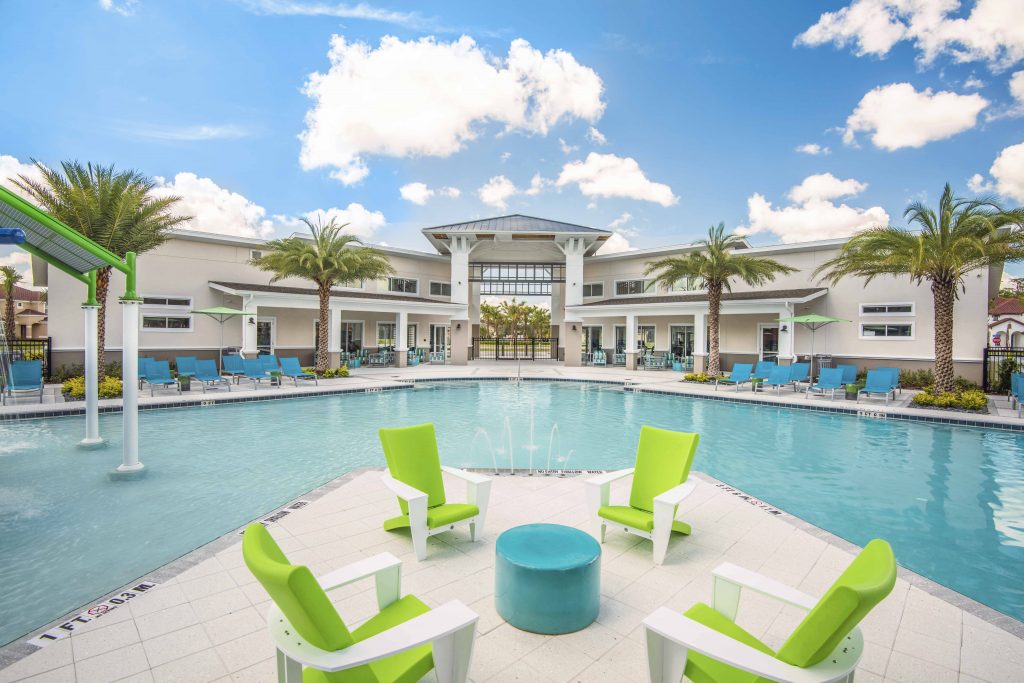 ORLANDO, Fla. — The Melrose Corporation is pleased to have been selected by Park Square Homes to provide full-service property management for four of their Resort products: Veranda Palms Resort, BellaVida Resort, Sonoma Resort, and Watersong Resort. The communities will be managed from Melrose's Orlando corporate office with additional staff on property.
Katherine Montgomery, LCAM and Vice President of The Melrose Management Partnership, the management branch of The Melrose Corporation, announced that her firm will supervise the management operations for Veranda Palms, BellaVida, and Sonoma in Kissimmee, FL, and Watersong in Davenport, FL.
Under the agreements with Park Square Homes, The Melrose Management Partnership will provide the supervision of all community management, including HOA meetings and owner-resident relations at the resort-style residential communities.
"We are proud to be expanding our partnership with Park Square Homes after our success managing Solterra Resort for the builder," Jack Hanson, President of The Melrose Management Partnership, said. "These resort-style vacation home communities represent exciting new homeownership avenues that we are pleased to have the opportunity to manage the affairs of."
With floor plans ranging from 4-14 bedrooms between the four resort communities, Park Square Homes offers options for families of all sizes visiting the Central Florida area.
* * *
For more information, contact:  
Neall Prashad, Director of Marketing, The Melrose Corporation, 800-647-0055 or 407-228-4181, nprashad@melrosecorporation.com
About The Melrose Corporation
The Melrose Corporation is a leader in modern community and lifestyle management.  The Melrose Management Partnership, its Association management branch, has overseen the affairs of more than 1,250 communities over 25 years and currently manages numerous communities throughout Orlando, Lakeland, Tampa, Sarasota, Port Charlotte and Naples-Fort Myers.
About Park Square Homes
Park Square Homes is one of Central Florida's premier residential and vacation homebuilders. Founded in Orlando in 1984, the company has constructed thousands of homes in Orange, Osceola, Seminole, Lake and Polk Counties. Park Square Homes is ranked as one of the largest homebuilders in Central Florida and is considered a pioneer and innovator in Florida's resort home market. For more information on Park Square Homes, visit https://www.parksquarehomes.com/.