Spreading Holiday Cheer With Your Help
As we approach the end of another year, we reflect on our relationships with the homeowners, Board members, community associations, coworkers, and friends who have contributed greatly toward our success in 2018. We are proud to work with outstanding Boards of Directors and Developers to provide Association Management services for some of the best communities throughout Florida. It is safe to say that our company would not exist without each of you.
In an expression of our gratitude, we are doing something extra special this holiday season. We are donating a portion of our management fees from every Association we currently manage to non-profit organizations in the four regions of Florida in which we do business. This pooled donation will be derived from the management fee Melrose has already received from the Associations we manage for the month of December.
Though many of us pause to celebrate during this special time of year, there are those in our own communities who need a bit of extra help this holiday season. We join with YOU, a member of the Melrose family, and hope that this small gesture can help improve lives and brighten the way for so many others.
On behalf of everyone here at Melrose, we wish you a joyous holiday season.
Thank you.
The Charities
As a boutique management firm, we understand the importance of "community" for the Associations we work with. In fact, strong community bonds are often a defining factor within successful neighborhoods.
We wanted the contribution from each community to be collectively distributed amongst the four regions where we do business in order to directly impact the regions where our clients are located.
Below, you can explore the four charities we have chosen:
North/East Florida Region

Santa's Special Kids, Inc's (Jacksonville, FL) mission is to inspire breakthroughs in the way the world treats children with special needs, and to achieve immediate and lasting happiness for them and their families.
West Florida Region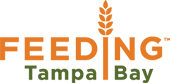 Feeding Tampa Bay (Tampa Bay, FL), of the national Feeding America network, focuses on providing food to the hundreds of thousands of food insecure families in the 10-county area of West Central Florida.
Central Florida Region
The Baby DJ program began over 25 years ago when its founder, "Johnny Magic", was inspired to provide assistance to families of economic disadvantage in the Central Florida area.
Southwest Florida Region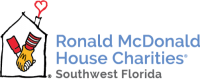 The mission of Ronald McDonald House Charities® of Southwest Florida (Fort Myers, FL) is to create, find and support programs that directly impact the health and well being of children and their families in Southwest Florida.
The Melrose Corporation Toy Drive
In addition to the Melrose Gives Back initiative, this year we are collecting new and unwrapped toys that will benefit Toys for Tots. To participate, you can drop off toys at any of our local offices and on-site communities across the state.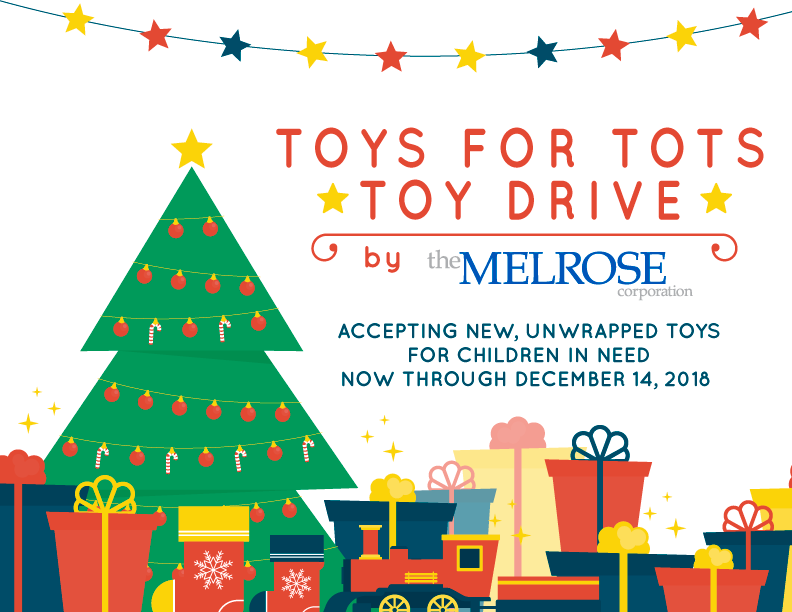 About The Melrose Corporation
The Melrose Corporation is a leader in modern community and lifestyle management.  Comprised of eight subsidiaries, Melrose prides itself on having solid insight into the needs and concerns of each individual client served. The Melrose Management Partnership, its association management branch, has overseen the affairs of more than 1,250 communities over 25 years.  Melrose Lifestyle Services, its amenity and lifestyle management division, provides customizable community programming tailored to meet the unique needs of its developer and homeowner clients.